Here it is: The Wins and Fails of 2010. Below is a list of all of the movies, books, and albums that I have found to be either epic wins or epic fails. First, here is the list of the best and worst books that I read this year:

It's Kind of a Funny Story by Ned Vizzini.
This book is extremely well written andI highly recommend it. Win.
Whip It by Shauna Cross.
Loved the movie and the book. If you like light reads, you should read this book. Win.
The Picture of Dorian Gray by Oscar Wilde.
Classic. Win.
Going Bovine by Libba Bray.
One of the worst books I've ever read. Avoid at all costs. Fail.
Nick and Norah's Infinite Playlist by Rachel Cohn and David Levithan.
Love the movie. Hate the book. Fail.
Up in the Air by Walter Kirn.
Slightly worse than Going Bovine and that's saying something. Fail.
Now here are the best and the worst movies of 2010:
Inception.
If you have not seen this movie, go see it right now. I don't care what you're doing--just get up and walk or drive or hitchhike to your closest Redbox and get it and watch it ten times. Win.
Harry Potter and the Deathly Hallows.
I'll admit, I had extremely low expectations for this movie but I was amazed at how good it was. Win.
The Voyage of the Dawn Treader.
If you haven't heard, the Chronicles of Narnia series is my favorite series of books in the universe and I was already disappointed by the Prince Caspian movie. I honestly didn't think that it was humanly possible to make a Narnia movie that was worse than Prince Caspian. But they did it. Fail.
Legion.
The psycho old lady was cool but it wasn't enough to redeem the rest of this awful movie. Fail.
Emarosa by Emarosa
This album is definitely one of the best albums that was released this year. Win.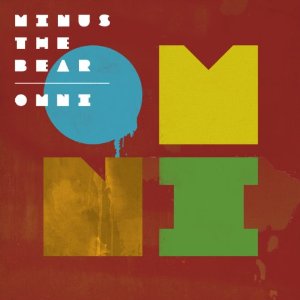 Omni by Minus the Bear
This band is absolutely amazing. The vocals, the sound, and the lyrics are unique and awesome. Pull up the iTunes store and give it a listen. You won't be disappointed. Win.
I was going to have a 'Fail' section for music but there were just too many failures in the music department this year. I think it's safe to say that I consider about 75% to be epic fails especially anything by Miley Cyrus, Lady Gaga, Ke$ha, and every country music artist.
Well, that's it. Which books, movies, and albums do you consider to be wins or fails? Do you disagree or agree with my picks? Let me know!